Early SKILLZ Program Enrolling Now in Columbus
Three to four-year-olds love physical activity and anything involving play. They have a rich imagination and strong desire to be less dependent on their usual caregivers. The problem we discovered is that many children this age have a hard time with structure. Give your child exactly what they need right here at Columbus Martial Arts Academy!

Our main goal is to help each student build good social skills such as spatial awareness; not interrupting when others are talking, and taking turns properly! By understanding the stages of development of 3 and 4-year olds, we were able to select a few appropriate skills that can help advance your child to the next level like kicking, hopping, jumping, rolling and more!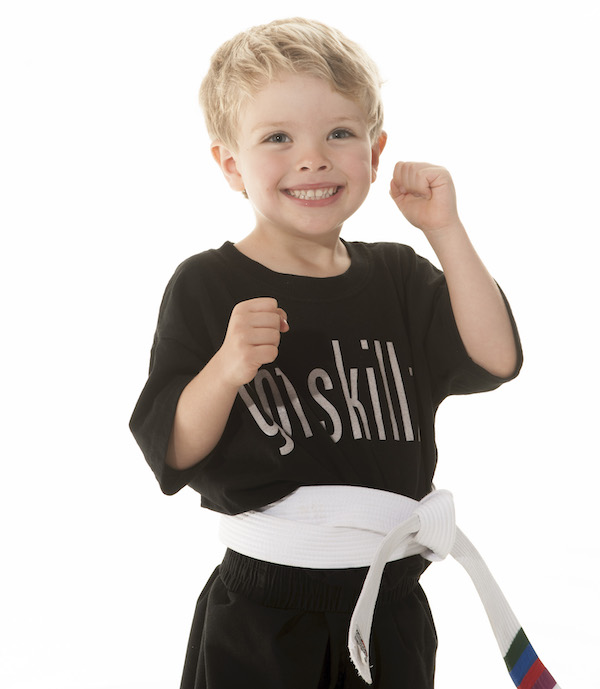 Benefits of Kids Martial Arts Classes in Columbus
Kids Martial Arts programs teach Columbus children of all ages valuable lessons and characteristics that will benefit them throughout their lives. The life skills taught by our professional instructors include confidence, discipline, self-esteem, integrity, courtesy, and respect. Other benefits of Kids Martial Arts classes include:

Fundamental interaction and socialization with peers
A fun way to get kids excited about physical fitness
Increased coordination skills
Boosted self-confidence
Improved attention span and concentration
A fun and educational after-school activity!
Our program is heavy on character development and focused on goal setting and attainment. We use early elements of traditional Martial Arts curriculums to build skills that are appropriate for 3 and 4-year olds. This means that your child will learn and grow at a pace that is not too easy, nor too challenging. The best part is the Early SKILLZ program will equip your child with skills that they will utilize in every area of their life!